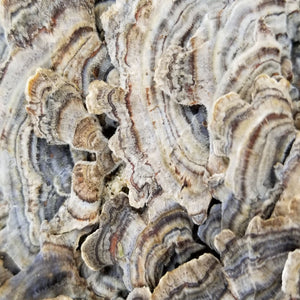 Dynamic Wellness Strategies
Regular price
$50.00
$0.00
Unit price
per
Together, we shift the abstract into reality by developing wellness practices and routines for continued patterns of  growth for the mind, body and spirit.

For You? Are there conversations you want to have or personal biases you wish to explore and overcome? Want healthier eating habits, more movement in your life, clearer communication or boundaries in your relationships? Are there places that need clearing or things you are holding onto that you wish to let go, physically or emotionally? Let's clear the clutter together. Do you want to connect with the more than human world in a deeply intimate way? Let's connect!

Session Purpose: Being the initiators of growth with intention. 

Details: Within a 30 day period you receive TWO, 1 hour sessions. Our first session will cover intention, barriers and practice development. Our second session will discuss continued barriers and practice. Wellness session occur on the Zoom platform. 

Cost: A set price sliding scale is provided. Once payment is completed, I will connect with you via email to set up our introduction session (10-15 min). During our intro chat we will schedule our 2 sessions together. Please note availability below as new clients will begin sessions January 2024. 
Areas of Practice, Exploration & Immersion
Sessions may include several points below, so it is not necessary to one before we meet as we will likely touch on many of them as we work together. 
Talk to Yourself: Sessions explore language and the ways we talk to ourselves or others in our lives. How do you communicate more effectively to yourself, partners, co-workers, or anyone we wish to build better relationships with or simply get clear with.    
Clearings: This is a ceremony during which space is held to transition from the emotional barriers to emotional liberation. The emotional barrier could be about a person, a perception, or energy that is stuck. You will have the opportunity to speak directly to the barrier.
Boundary Building: Boundaries are some of the hardest practices to develop and maintain. Together we will work to understand personal patterns and how this relates to the use of boundaries.
Mindful living: Increasing mindfulness and wellness is a practice. We'll work together to develop a lifestyle you can thrive in. Do you need motivation and movement? Let's talk about the barriers and develop a plan for movement. Are you interested in eating more whole food meals. Let's talk food, recipes and strategies for meal prep. 
Exploring Nature's Gift: Develop a deeper relationship with nature to remind us of the interconnectedness of life. One of nature's gift we practice is Apitherapy to support many health needs. Bee medicine may include honey, pollen, propolis, beeswax or venom. Contact me for more information about apitherapy. 
Organize It: In need of organization or event coordination? Reach out to chat about your needs in a personalized way. Available for long term projects or one-time coordination needs. This service is offered to individuals and organizations and is available virtually or in-person (mileage fees apply). Examples of services include meeting coordinator, personal or business file organization, and event planning. 
On Farm Immersion: During the months of July & August we take a deep dive into the Mind, Body & Spirit. Our time together on the farm includes:

Weekend immersion: Friday evening- Sunday late morning
One on one strategizing- not a cohort or group immersion 
Whole food meals off the farm: Together we harvest and create meals 
Sensory awareness
Mindful meditation
Daily somatic practice
Spirit pack creation
Personal wellness strategies for returning home
Apitherapy
Call for details, questions, or to reserve your space
CURRENT AVAILABILITY
Wellness Sessions: Beginning September 2023 all new wellness clients will begin January 2024. Both myself and my partner will be recovering from surgery in the fall. One of my main wellness practices is not overextending as we tend to our personal recovery and to one another.

Want to start your personalized wellness journey, book now to begin January 2024. 

Organize It: Current coordination includes: 2024 Heroes to Hives Conference. Not  accepting personal projects or event coordination. This service will open up once again in 2024 but when is undetermined. 
About Lacey
With a Master's Degree in Transpersonal Psychology, my breadth of knowledge includes nature-based therapies, somatic movement, transitions, rites of passage, and connection to spirit. While my educational and life path has been committed to nature-being relationships, I have over 18 years experience in Project Management and Event Coordination. Additional knowledge base in Master Gardeners, beekeeping and I was once a colon hydrotherapist. Our colon is probably most important to our health. Talking digestion with people truly intrigues me and sessions will include discussion of all the poop in our lives.  

I am a steward of the land. My practice is rooted in intention and gratitude. Do I misstep? Absolutely! Does reaction rather than mindfulness lead my actions or thoughts at times? Definitely! It is a practice and we can work together to explore the many pathways for growth.  

My approach in sessions is soft, yet direct. Together, we can only create the framework for what wellness looks like to you. Then, with practice, comes growth and self understanding. You are the only one that can initiate the practice. I will be there to remind you of your intention and your power for growth. 
---
Share this Product
---