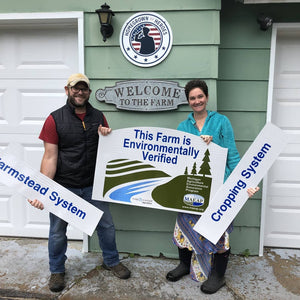 Bee Wise Farms was awarded the 2019 MAEAP Land Owner of the Year presented by Chippewa Luce Mackinac Conservation District (CLMCD) and we are very honored to even be considered. We also, very much, look forward in continuing our stewardship of the land we call home here in Newberry.    The criteria for the award follows: The MAEAP Landowners of the Year Award is awarded annually to landowners who are actively involved in MAEAP and have completed all appropriate risks assessments on their land. The landowners should be going the extra mile to address risks in a timely and effective manner that will or has led...
---
• Environmental Protection • MAEAP Verified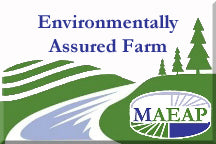 Bee Wise Farms was verified in 2019 by Michigan Agriculture Environmental Assurance Program (MAEAP) and we are excited for what's to come. Here's an article highlighting other farms being recognized as well.
---
2020 Here you are... by L.A. Ingrao It's January 2020, What the flying F@&%. You get the point.  I looked back recently at all the post before this. And within them all, there is a sense of WOW, how are we here already. It's been six years since we moved to Michigan and the weather never ceases to amaze; every day a little different. Adam and I grew up in California. The consistency in weather creates a sense of comfort.  Where as the experience of every changing weather causes attention and alertness that otherwise we didn't have.  I cherish and love...